2013 Draft Digest Vol. 6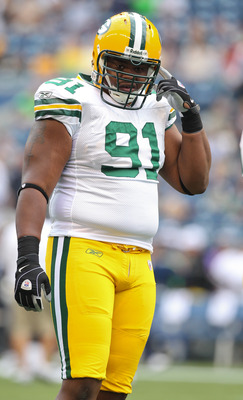 Every Tuesday between now and the NFL Draft, we'll take a look around the Internet at what some of the experts are saying about the Packers' first round prospects. Here's what they're saying this week.
WalterFootball.com (two drafts)
Tyler Eifert - TE - Notre Dame (predicted by Walt (no last name given))
Analysis: Jermichael Finley recently said that his chances of staying with the Packers is 50/50. Jason La Canfora reported that Finley won't return. If that's the case, the Packers will be searching for a tight end early in the 2013 NFL Draft. Tyler Eifert distanced himself from Zach Ertz at the Combine.
Tyler Eiftert - TE - Notre Dame (predicted by Charlie Campbell)
Analysis: Many expect the Packers to move on from Jermichael Finley. If they do, that would leave a huge hole at tight end considering Tom Crabtree also left Green Bay.Eifert played really well for the Fighting Irish in 2011, totaling 63 receptions for 803 yards and five touchdowns. He grabbed 27 receptions for 352 yards and two touchdowns as a freshman in 2010.

Eifert hauled in 50 receptions for 685 yards and four touchdowns this year. The senior would have put up much better numbers if Notre Dame's quarterback play had been consistent.

Eifert is a natural receiver. The 6-foot-5, 250-pounder runs good routes, has strong hands, can take big hits and is quick. He really improved his blocking as a senior.
NFL.com (compiled by Daniel Jeremiah)
Tyler Eifert - TE - Notre Dame
Analysis: After losing Greg Jennings via free agency, the Packers could be in the market for another offensive weapon. Eifert's combination of size, speed and ball skills is very impressive.
DraftTek.com
Kevin Minter- ILB - LSU
Analysis: Desmond Bishop is coming off a severe injury and D.J. Smith is coming off an ACL. Their replacement, Brad Jones, is a Free Agent and probably leaving. Minter can be the solid inside tackler that A.J. Hawk never was and help the struggling Packers' run defense. A trade-down is also very possible here.
ProFootballTalk.com
Tyler Eiftert - TE - Notre Dame